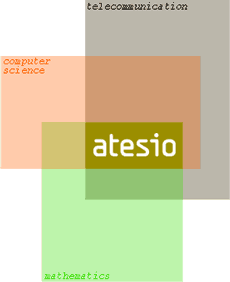 atesio develops software components and offers services for planning, configuring, and optimizing telecommunication networks.
Using the available resources in a best possible way, that's optimization. Everybody wants it, we support our customers in making it happen.
more about optimization technology
Boost your competitive advantage with state-of-the-art optimization technology. Use atesio's software components to reduce the cost of your transmission network, to increase the robustness of your signaling network, or to increase the capacity of your radio access network.
atesio is a spin-off of a leading institute in mathematical optimization. Our dedication is putting state-of-the-art optimization technology into action. Our references are numerous successful optimization solutions for the telecommunications industry.
---
© 2002-2023 by atesio GmbH Impressum new